Introduction
A single word can sum up the current state of our industry, change. The Metal Construction industry is changing. The Metal industry is a booming marketplace filled with double-digit growth, new and exciting products, all while simultaneously facing uncertainty in the global steel supply market. Startup companies are taking advantage of low-interest rates while existing companies are capitalizing on new equipment to reduce labor costs and maximize profit. Both new and existing are finding a glut of construction spending combined with changes in the tax laws are yielding some of the best margins seen in years.
Supply / Steel
The looming question on everyone's mind is what will happen with steel prices? While no one knows for certain what the future will bring, the tariffs announced on the importing of steel to the United States have raised the price for coil.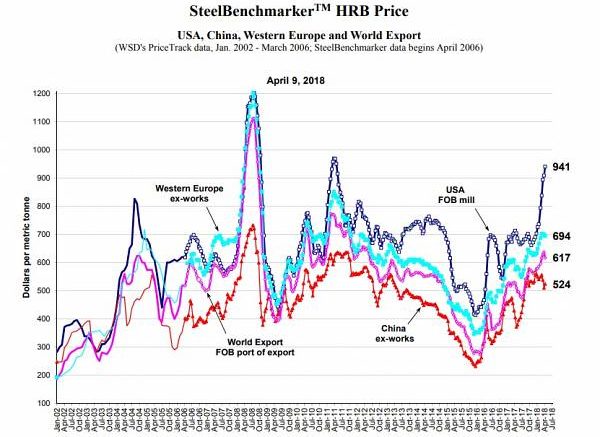 As shown in the chart, the price between domestic and import steel has trended relatively similar. With the announcement of the tariffs the gap has widened with domestic mills recognizing the opportunity to push for more margin. Fortunately, many of our trading partners have been added to the exemption list; European Union, Argentina, Brazil, South Korea, Australia, Canada and Mexico have all been added to the exemption list. This should calm down the market and bring supply in line with demand.
Bret Curtis, President of United Steel Supply was kind enough to share a few of his thoughts on the subject.
"The steel markets in the U.S. rarely see the type of strength in price and chaos experienced since early 2018. Initially instigated by higher oil prices and the very robust oil & gas markets, hot rolled prices strengthened from end of 2017 through mid-February. Pipelines and growth of rig count created strong demand for hot rolled leading to price increases of more than $110/ton from December until February. Then, things got very busy. On February 16, the U.S. Department of Commerce referred to the Section 232 investigation and announced very strong recommendations to the Trump administration that high duties and/or quotas be administered on imports of all steel and aluminum to the U.S. This announcement sent anxiety into the market and completely stopped offers of steel from overseas. On March 8 President Trump confirmed that the U.S. would enact 25% duties on all imports of steel and aluminum. This sent the market into hyper drive. Due to the apparent lack of import offerings, and the immediate effect of a 25% duty on imported steel, the U.S. mills were all immediately inundated with demand from buyers.
Since the President's announcements on March 8, there have been some countries which have been exempted from the Section 232. Canada, Mexico, the European Union, Brazil, Argentina, Australia, and South Korea. However, quotas for supply from some of these countries will continue to dramatically reduce supply of steel in the U.S.
Not only have prices increased dramatically, demand has grown. The U.S. does not have sufficient capacity to meet demand for steel thus imports account for approximately 30% of total supply of steel in the U.S. The buyers who would normally buy import have worked to purchase domestic U.S. steel; however, there is not enough production to cover everyone's needs, thus U.S. steel mills have full order books; and many buyers are left with booking imported steel, even with a 25% duty attached to it."
Effectively the tariffs have reduced the available inventory thereby increasing the cost of steel. Fortunately, with a strong economy and a growing housing and construction market the increased steel costs have, in most cases, been able to be passed on to the consumer. This varies by region but every manufacturer in the US is facing similar supply side challenges.
Demand
The construction industry is growing at a pace we haven't seen in years. With used housing inventory availability at an all time low, new houses and remodels are more prevalent than ever before. Metal roofing continues to carve out a larger market share, growing at an exponential pace. As new products, profiles, and design ideas emerge, the existing infrastructure will struggle to keep up. It is only with new capital investment that the industry will be able to meet the growing demands.
Need for capital investment
As prices continue to climb for both labor and raw goods, companies look to new ways to maximize margin and reduce costs. The cost for manufacturing labor continues to rise in the US, by over 20% in the last 10 years. One of the most labor-intensive areas of the Metal roofing industry is trim manufacturing. With each piece needing to be handled and positioned multiple times, the labor burden on trim adds up quickly. Most companies also find that trim production becomes a bottle neck to overall business growth and production.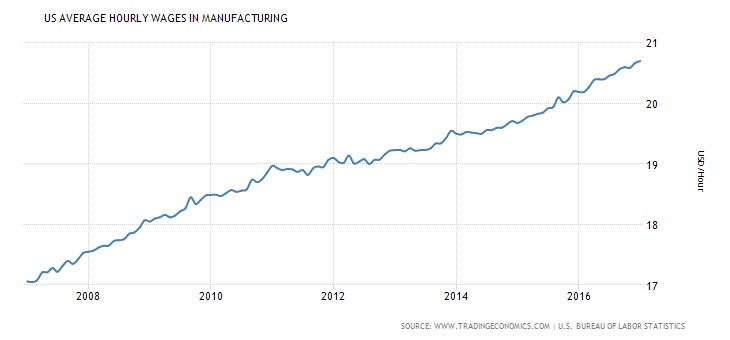 Trim machines and hemmers can reduce the labor burden per part by over 80% and increase business capacity by eliminating bottlenecks. This can be accomplished with a hemmer, single trim rollformer, or multi trim rollformer depending on the specific needs of your business.
Companies are also making large investments in "Architectural" profiles, profiles that offer a different look from the contemporary panels. In these profiles manufacturers are finding the ability to attract additional customers while simultaneously increasing their margin. Many of these profiles can be produced with the standard inventory.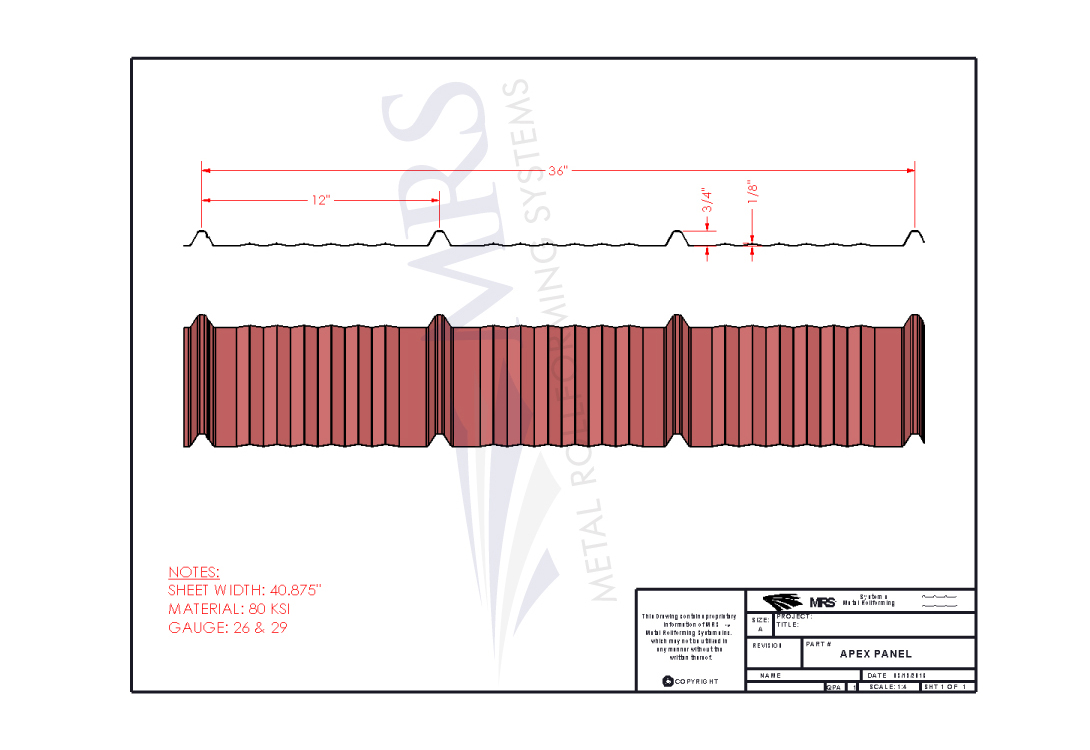 John B.
"I added the Gulf Shores panel on top of my MRS Signature line which was already producing the Tuff rib profile. After around 4 months of getting the word out to contractors, architects, and homeowners we started to see an increase in sales, not just in the Gulf Shores profile but also the Tuff rib as we were able to attract new contractor accounts because of the additional profile and versatility. We were also able to increase the price on the Gulf Shores profile by $.15 a lineal foot."
Finances
Simply put, a more business-friendly tax code combined with record low-interest rates make for a welcoming business climate, both for new and existing business. Rates in the 5%, and leasing terms up to 5 years with minimal down payments make the barrier to entry much less. If you're not already taking advantage of the tax benefits of the recently increased section 179 savings, you need to talk to your accountant immediately. The 179 deduction was specifically designed for manufacturing equipment.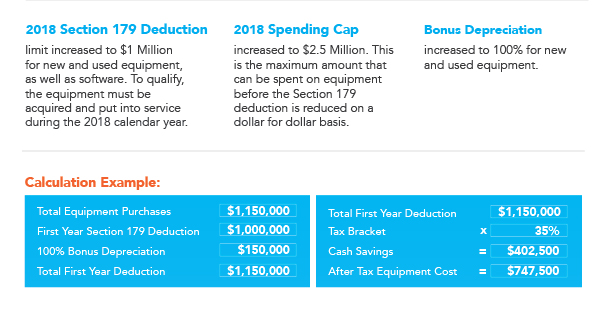 Where are we now
Where does all this leave you as a manufacturer of metal products? Even with raw materials on the rise; margins are up, demand is up, and the future is looking bright. A business-friendly tax code, easy and affordable financing and advances in technology offer excellent ways to maximize the profits of your business.
Call us today and schedule your appointment!
"Service is the lifeblood of our organization. Everything flows from it and is nourished by it.
Customer service is not a department, it's an attitude."