Metal Rollforming Systems offers three types of coil reels – the Titan Series, the Signature Series and the Patriot Series coil reels.
Coil Reels are ideal for heavier coil or longer run requirements.
5-ton, 6-ton and 10-ton capacity
Up to 200-feet per minute
Automatic precision speed adjustment
Four arms instead of three
Hydraulic powered center expandable arms
The arms allow the coil reel to tightly and securely hold coil
Precision speed adjustment allows proper speed control for the coil reel, constantly adjusting to match the speed of the rollformer
Coil carts aid in the ease of loading and unloading of coil, resulting in more time for running metal.  The Coil Reel is an ideal expansion to any rollforming or slitting line.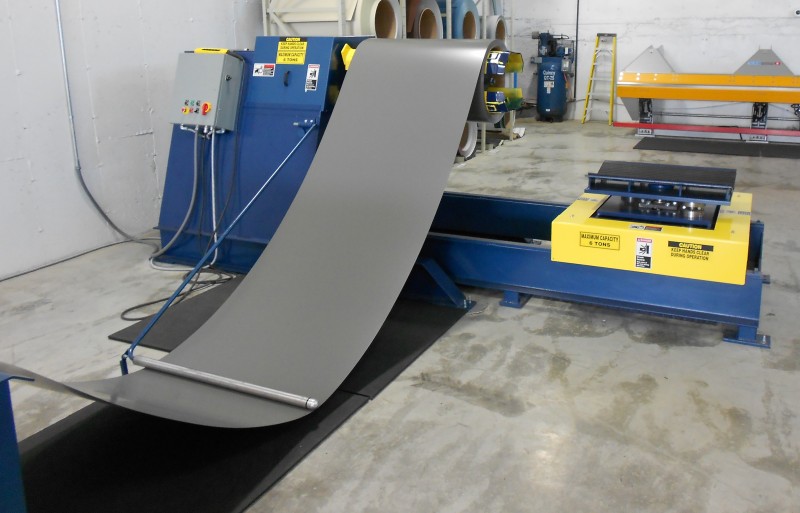 Contact Us For More Information
If you are interested in learning more about Coil Reels please feel free to contact us today.