Double 5″ Dutch Lap Siding Panel

Introducing MRS' Double 5" Dutch Lap Siding profile.  Continuing to expand our concealed fastener product offering which started with the Board and Batten, MRS is proud to introduce a Double 5" concealed lap panel profile.
Innovative features of the 5" Double Lap Siding profile include:
Common strip width; 13.625", 29 and 26 gauge grade 80 OR 50 material
Nail slots for easy installation and thermal expansion
Secure S-lock lap
Specially designed weep hole; large enough for water evacuation, but small enough to keep out most insects
Hand feed or coil feed operation
Increase market penetration and open new revenue streams.  Specifically designed for the residential consumer.  Coupled with new and innovative coil paint systems such as textured and wood grained this profile provides durable, rot free options with minimal maintenance for the end user.

Get the highly desirable residential look of Hardee board or vinyl, but with the longevity, and durability of metal.  The clean, hidden fastener design provides the look of vinyl or Hardee.  Utilizing common strip widths of 13.625", and standard thicknesses, customers can capitalize on existing inventory!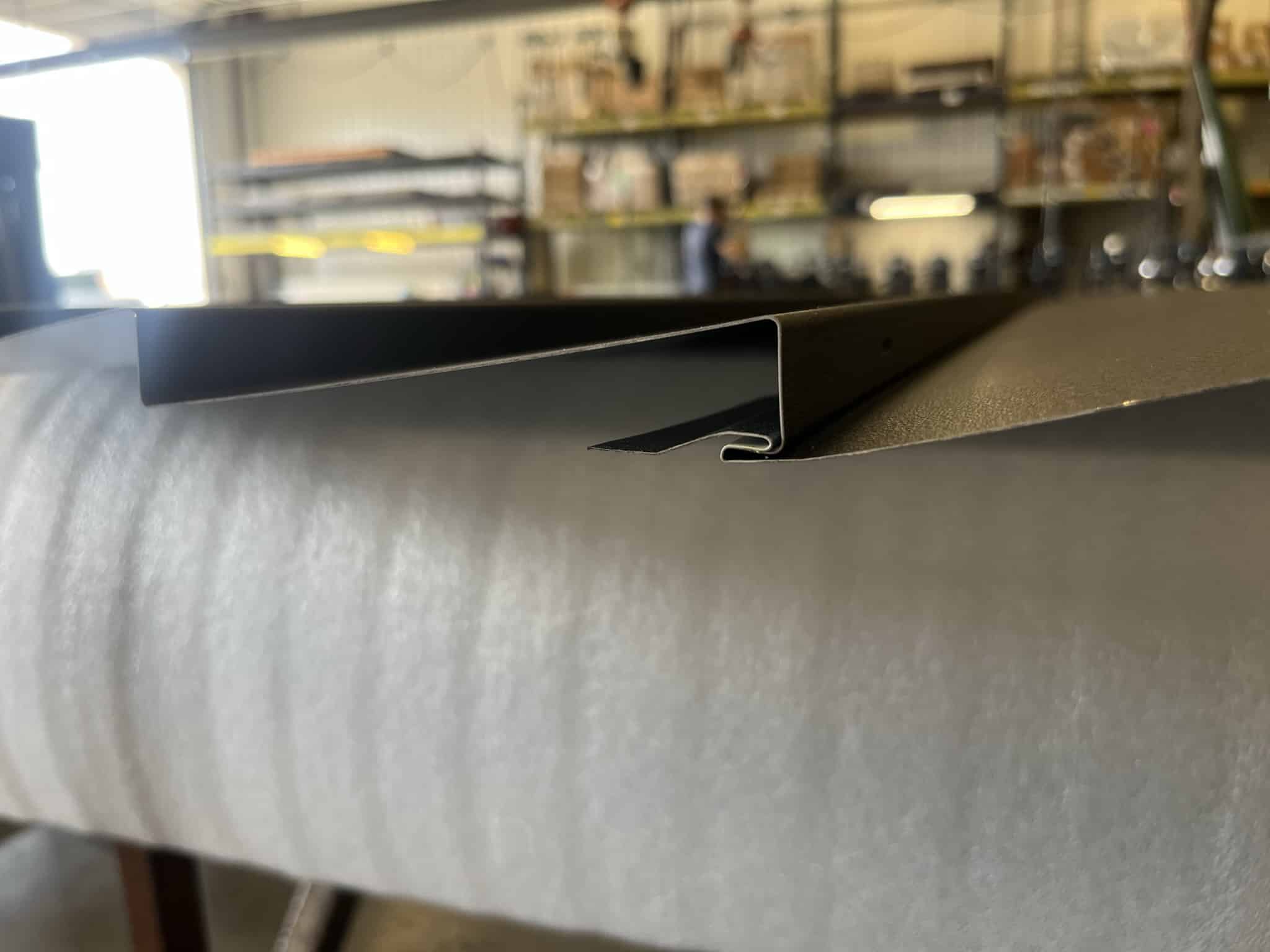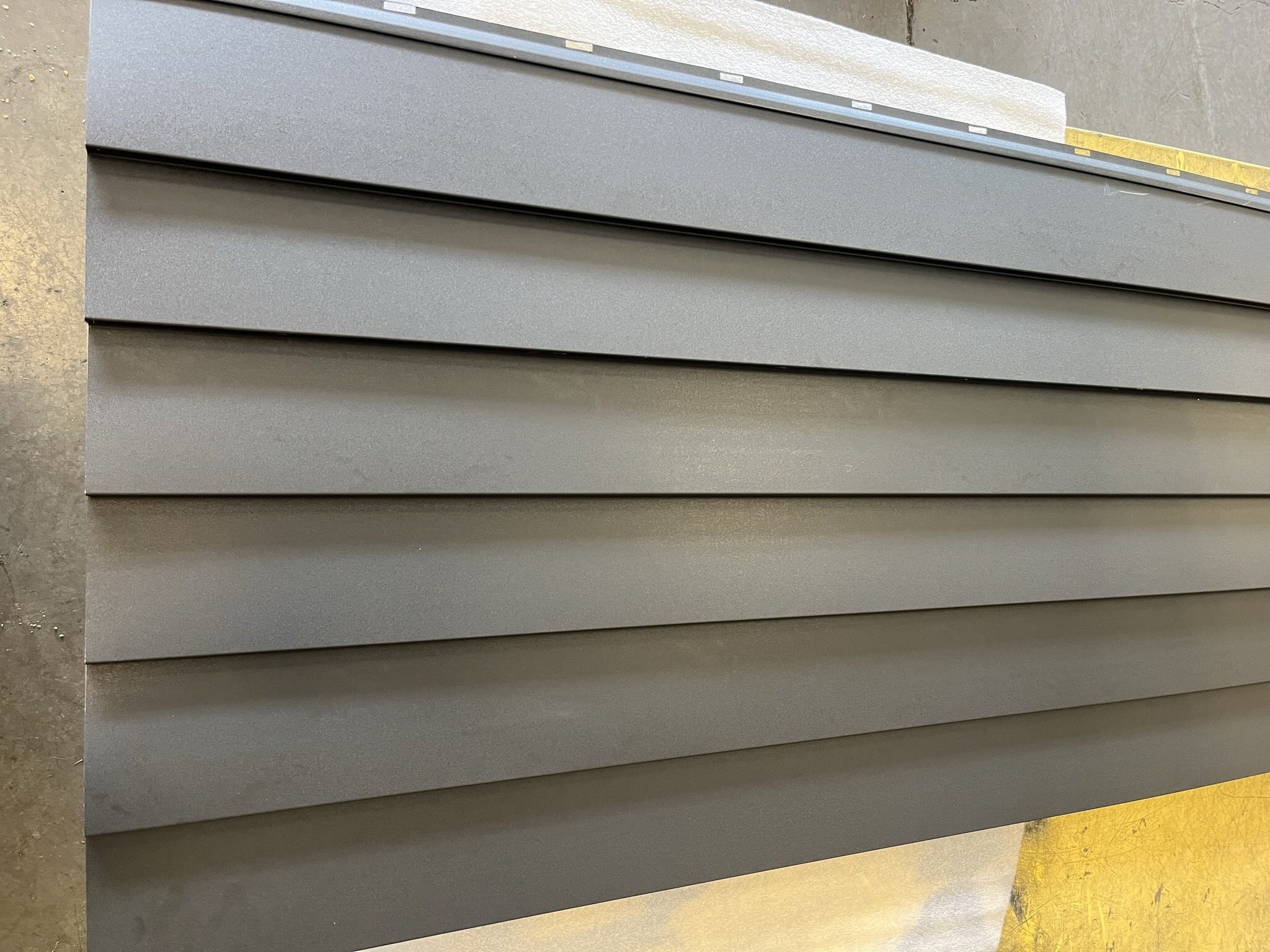 Our integrated rotary punch slots the nail hole for ease of installation and thermal expansion.  The small weep hole is large enough for water evacuation, but small enough to keep out most insects.
Our in-house designed dies ensure the best quality product as the best possible price. Trim components are already one of the most profitable items sold by rollforming companies. Adding this double lap panel to your current offered profiles will give your customers the variety they are looking for.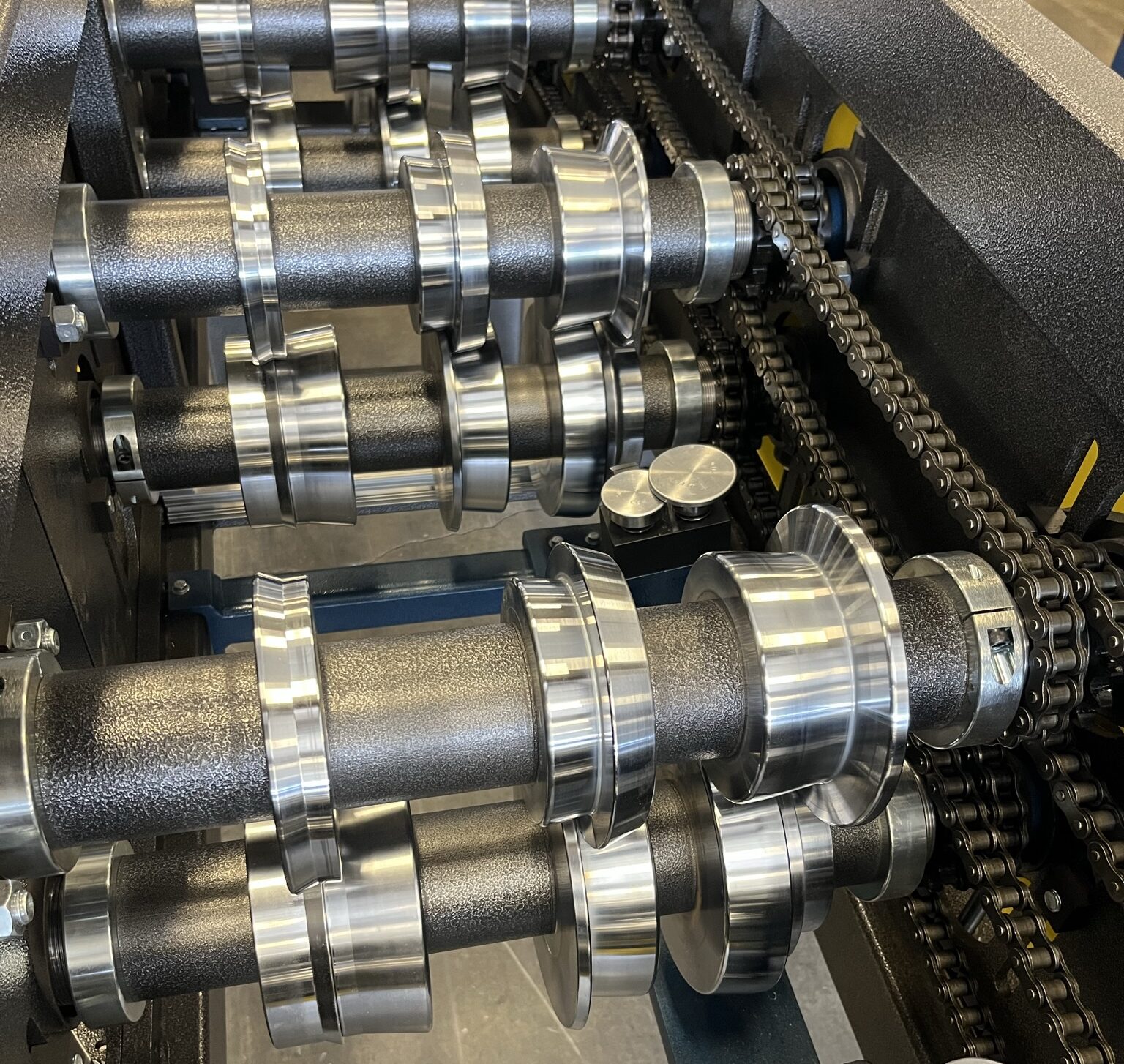 Learn more about how our trim rollformers can benefit you and your company by decreasing labor hours and production times, while increasing production and profits. Use the link to access our trim guide to find out of a trim roll forming machine is the right fit for you.

Contact Us For More Information
If you are interested in learning more about our Double Lap Panel Rollformer please feel free to contact us today.