Patriot Board & Batten Rollformer
One of our most popular profiles

MRS' Patriot Board and Batten Rollformer is one of our most popular and best-selling machines. The unique concealed fastener Board and Batten look is different from anything else in today's market, making this a popular style among customers nationwide.
The Board and Batten rollformer has many features including:
30 to 26 gauge capacity
Variable speed control
Compact footprint at 34 inches wide
​Optional Striations or flats

Air cylinders to engage or disengage striation pass
This popular profile will have production booming, giving you a great return on investment while reducing bottleneck – ultimately increasing profits company-wide. 

Get the highly desirable look of board and batten with the longevity and ease of install superior to using real wood. Our board and batten profile can be painted to look like real wood, giving customers the look they want, at a much more attractive price point.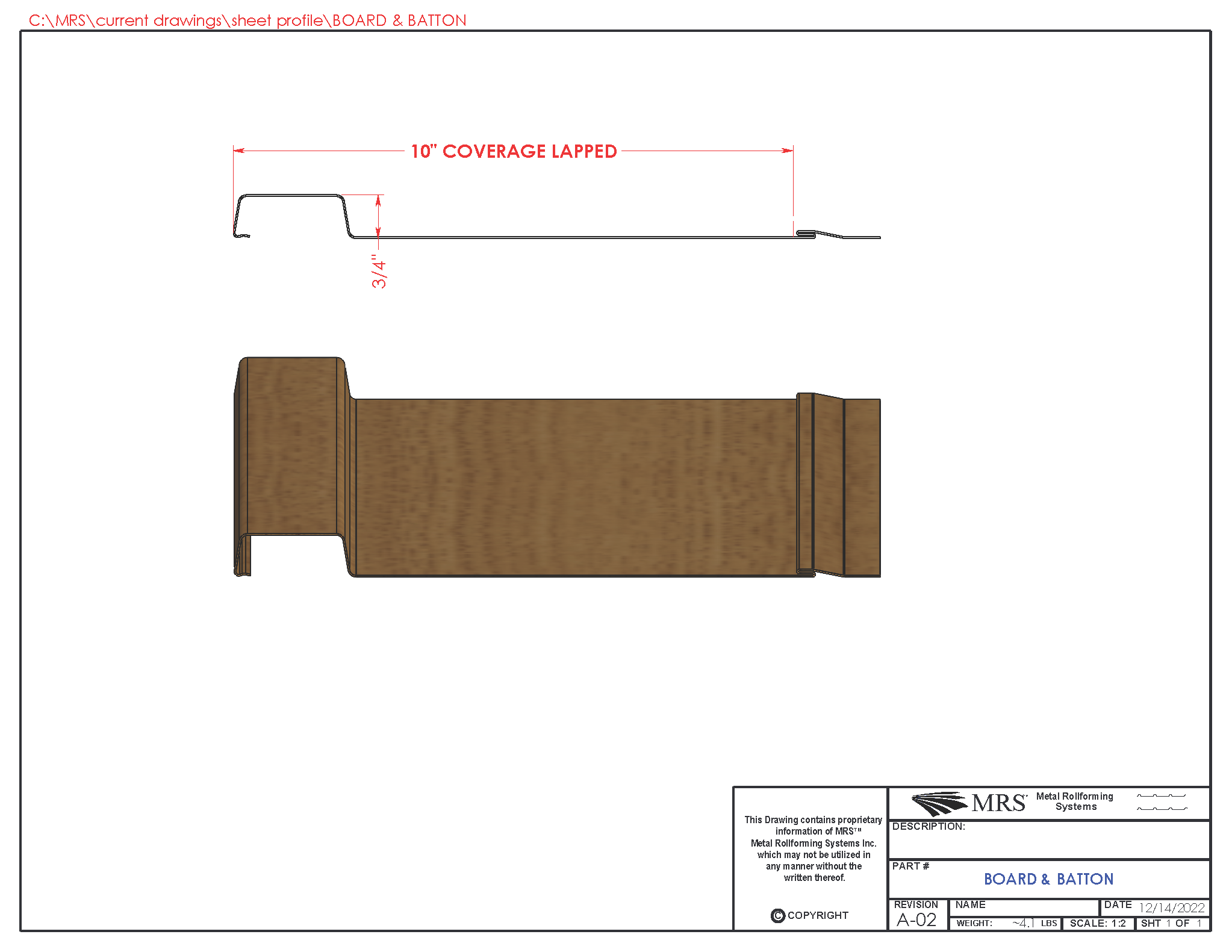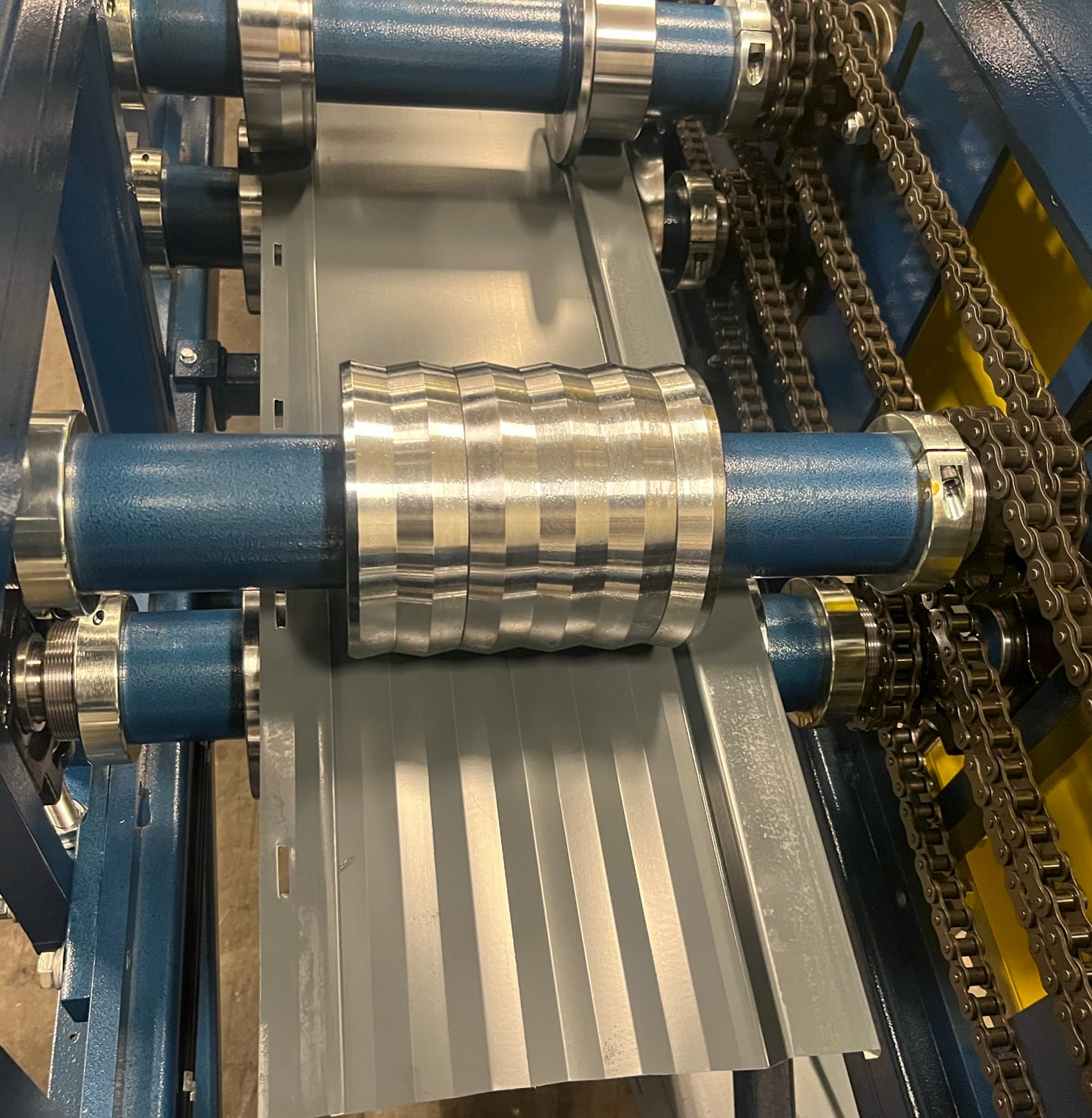 Air cylinder operated optional striation pass allows for two profile types on one machine: striations or flats. The hidden fastener design, like this machine, includes an integrated rotary punch. Hidden fasteners add to the timelessness of this board and batten style, giving your final product a flawless look. The hidden nail slot allows for thermal expansion and easy install.
Our board and batten profile is available as a full panel line or a single trim machine with hidden fasteners.
Prefer the more rustic style of exposed fasteners?
No problem! We can recommend which machine
will be the best fit for you.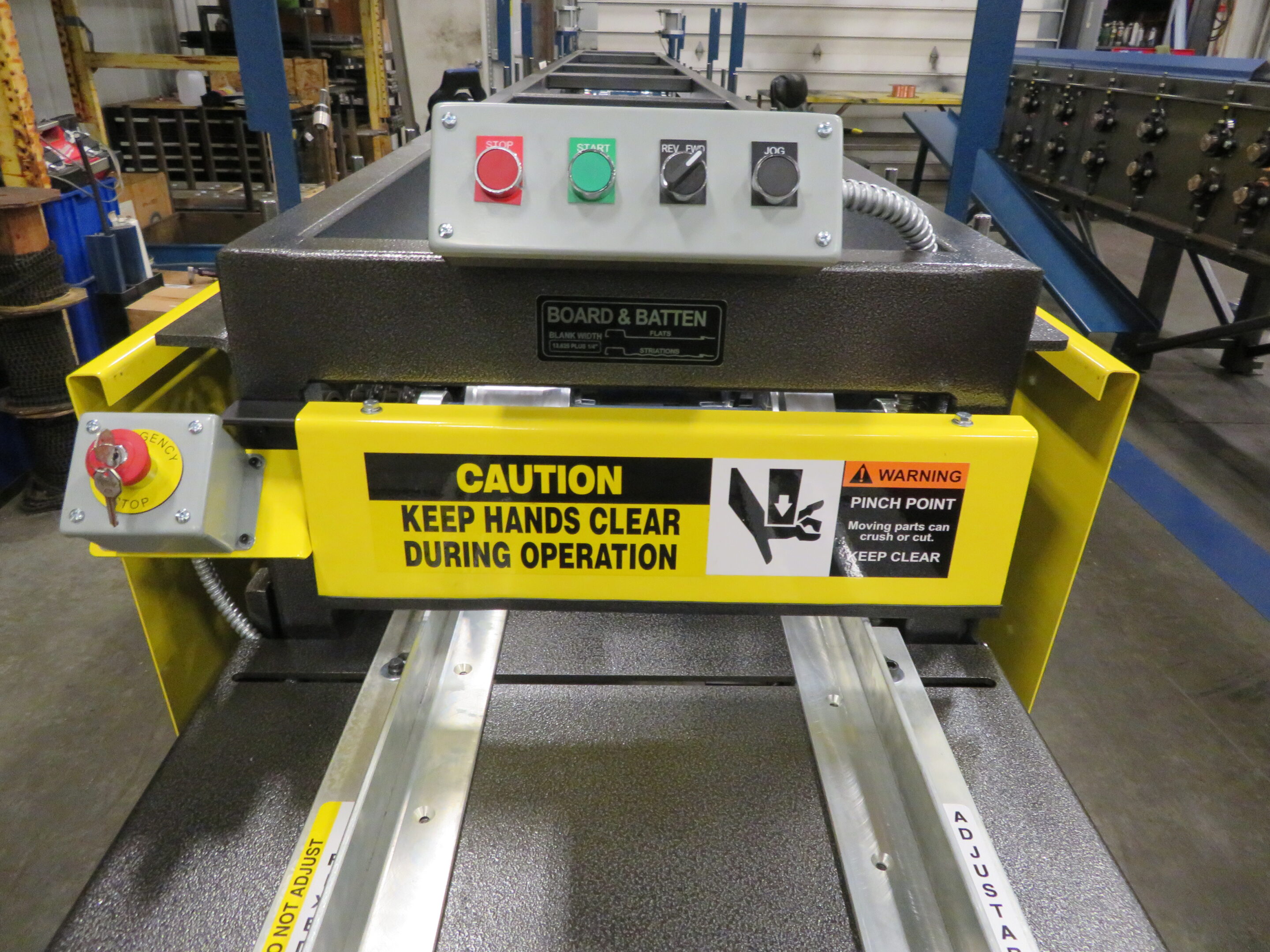 Learn more about how our trim rollformers can benefit you and your company by decreasing labor hours and production times, while increasing production and profits. Use the link to access our trim guide to find out of a trim roll forming machine is the right fit for you.

Contact Us For More Information
If you are interested in learning more about our Board and Batten Rollformer please feel free to contact us today.