The MRS Trim Rollforming Line makes running trim practically effortless.
Trim Rollformers are held to the same benchmarks as our other product lines and are equipped with:
High-quality controls
Operator hand feed or coil feed operation
Integrated feed table
Ability to produce up to 600 pieces of trim per hour
Many standard and custom profiles available
All these features allow you to increase production and boost your bottom line.  MRS' unique hem design allows for a very high-quality tear drop hem and makes running grade 80 material effortless.  Whether it's a single profile or a multi-trim rollformer, your business will benefit with a MRS Trim Rollformer.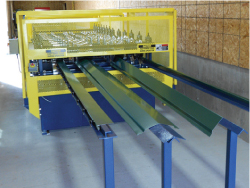 Multi-Trim Rollformer
Up to 5 profiles can be included on a multi-trim rollformer.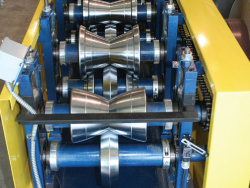 Single-Trim Profile
A Single Trim Rollformer is compact in size and can produce any single trim profile.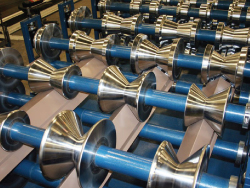 Dies
Computerized CNC machined dies made from 4150 hardened industrial-grade alloy and then chrome plated for longevity.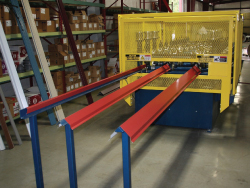 Many Standard and Custom Profiles Available
We design many profiles including ridge, corner, j-metal, w-valley, rake, gable, fascia, rat guard and many more. Some tooling allows for multiple profiles to be made on the one set of dies. Just call us and we'll custom design whatever trim profile you need!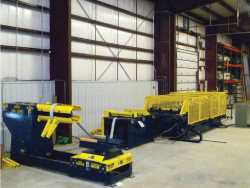 Coil Feed Operation
With a coil feed operation, the coil reel can be purchased to automatically feed the coil into the trim rollformer.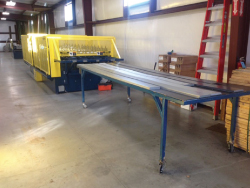 Operator Hand Feed
The operator hand feed trim rollformer allows the operator to feed cut material into the Trim Rollformer to produce the formed trim pieces.

Contact Us For More Information
If you are interested in learning more about Trim Rollformers please feel free to contact us today.