The Slit-to-Recoil Line is an ideal addition to any manufacturing facility!
This allows the master coil to be cut down into smaller widths to be run through a trim rollformer or snap-loc machine.  The machine blends the functions of our traditional slitting line with the sheet tensioner along with a coil reel and cart to rewind the steel back onto the coil.
Pneumatically adjustable
Maximum speed of up to 150 feet per minute
Up to nine knives can be purchased
29 to 24 gauge slitting capacity
Coil reel and cart have a 12,000-pound capacity to handle large coil loads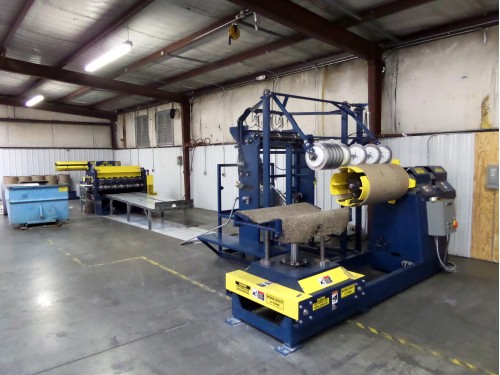 Contact Us For More Information
If you are interested in learning more about Recoiler Lines please feel free to contact us today.